-
WE HAVE REACHED MAXIMUM RSVP'S!
-
Thank you for the support - we will have another event later this year.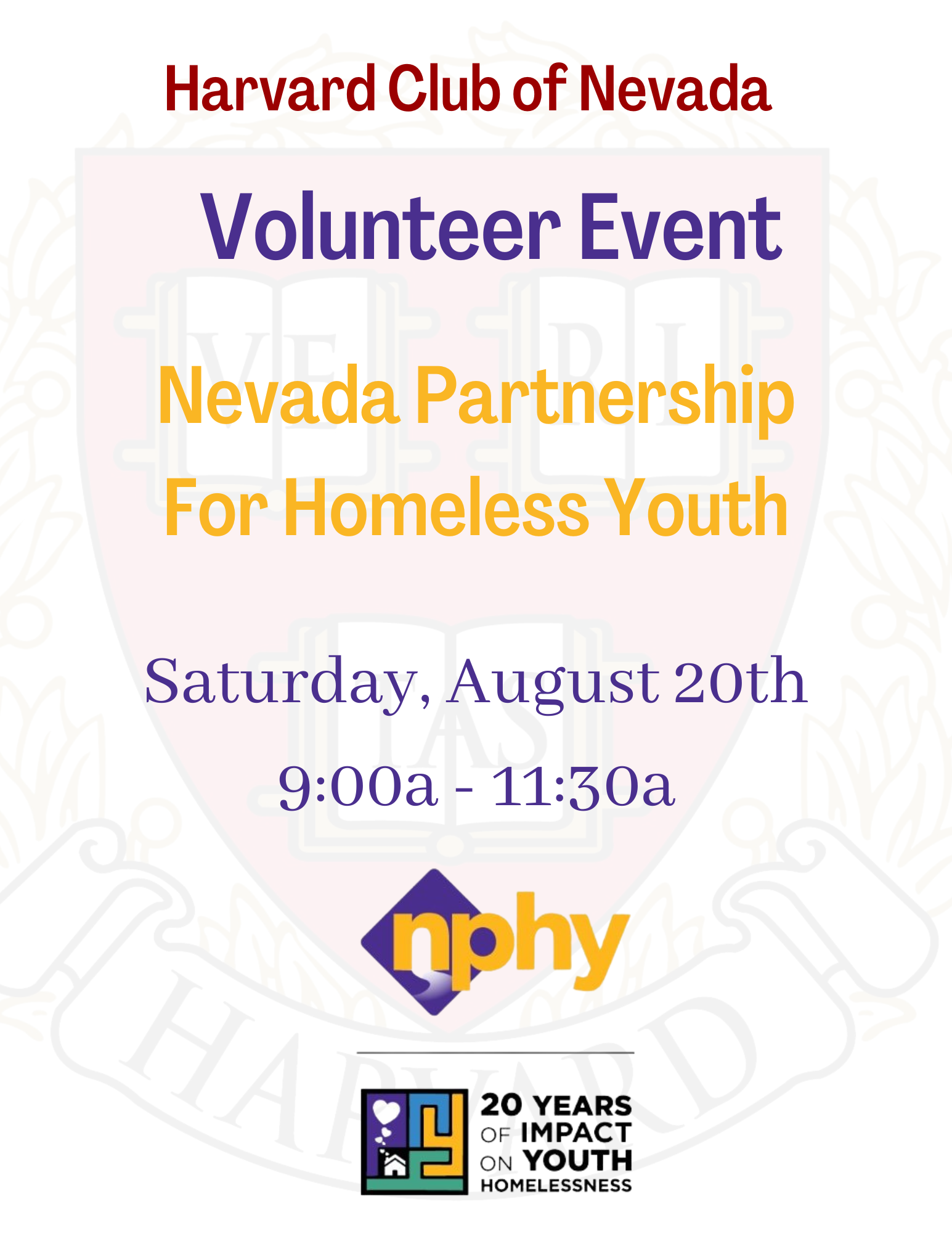 When:
9:00AM - 11:30AM Sat 20 Aug 2022, Pacific timezone

Where:
Nevada Partnership for Homeless Youth
4981 Shirley Street
Las Vegas, NV 89119
[ Get Directions ]
RSVP Here...
Look Who's Coming:
Jeff Reiman
Harvard Club of Nevada
Carla Coulthard
Coulthard Law
Sawyer Coulthard
Coulthard Law
Payal Sharma
Robin Estrada
The Broadband Group
Antoinette Hurtado
Carmen Beals
Antoinette Hurtado
Luis Moreno
Kaiser Permanente
Timothy Lane
Pablo Macias Lopez
Nancy Brune
Brune Family Brune
Brune 2 Brune 2
Brune Brune 3
+1 Brune Brune
Edith Fernandez
+1 Fernandez Fernandez
E Fernandez Fernandez
... a total of 19 guests.
Note: to opt out from this list please sign in, go to My Account and change your preferences under My RSVPs.