Harvard Club Lunch: Thursday, January 26
HARVARD CLUB MONTHLY LUNCH @ Medina Mediterranean kitchen
-
Medina Mediterranean Kitchen
2895 N Green Valley Pkwy
Henderson, NV 89014
-
Please join us at the first Club Lunch 0f 2023! These casual afternoon events are designed as a fun and informal way to meet, network, and connect with the local Harvard alumni community. For those new to the area, this is a great opportunity to be introduced to the Club as well as learn more about Las Vegas culture, events, and resources.
-
-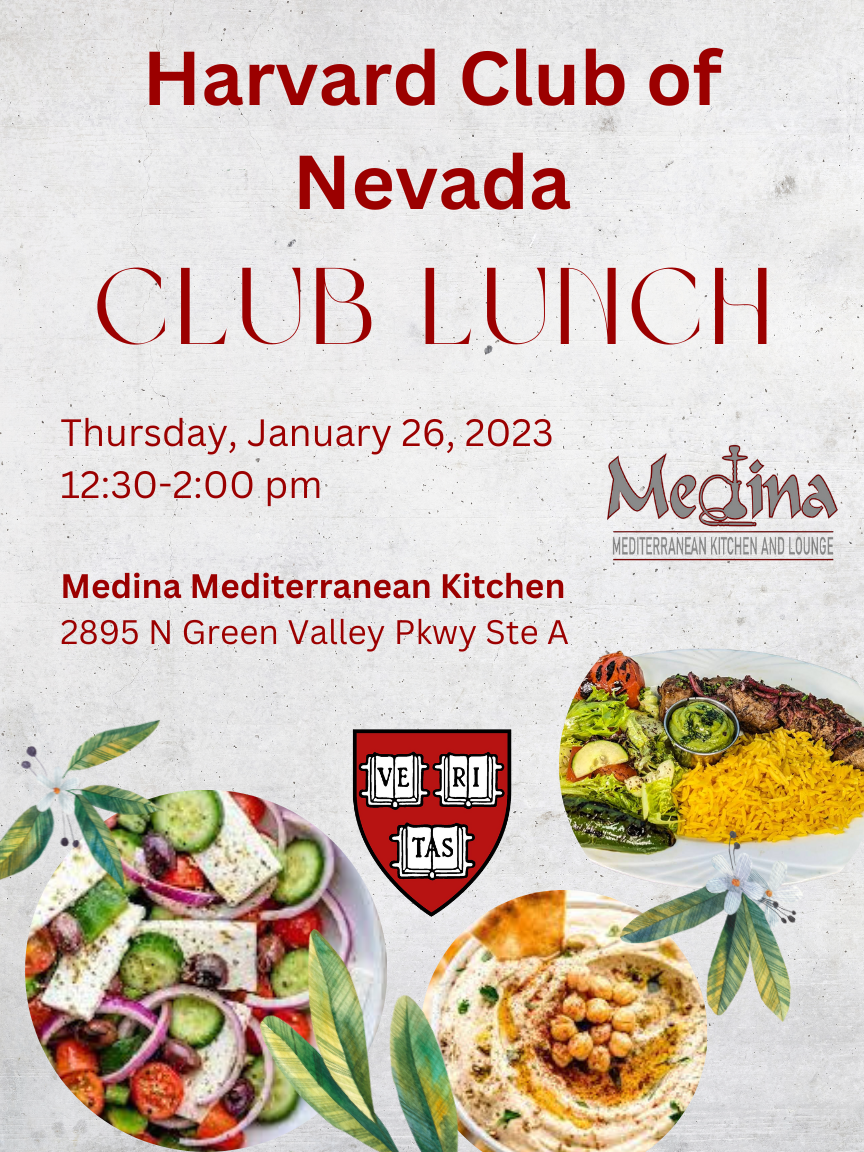 -
Bob Kelley (HBS '69), Mimi Grant (OPM '84), and David Orentlicher (HBS, HLS) will organize this no-host lunch event. Please contact Mimi (email: Mimi@abl.org) for any additional questions/info.
Please RSVP below by Tuesday (1/24), if possible, so we know what size table to reserve. Walk-ins are still welcome.
---
Cost: Your lunch ($20-25)