The GAME 2021: HARVARD vs yale
Note change of venue: Yale has organized an event at the Sterling Club (at Turnberry). Tickets are $50 and include:
Omelete Station, Lox & Bagels, Waffle Station, Donuts, Juice, Coffee, etc.
RSVP to: yaleclubnv@gmail.com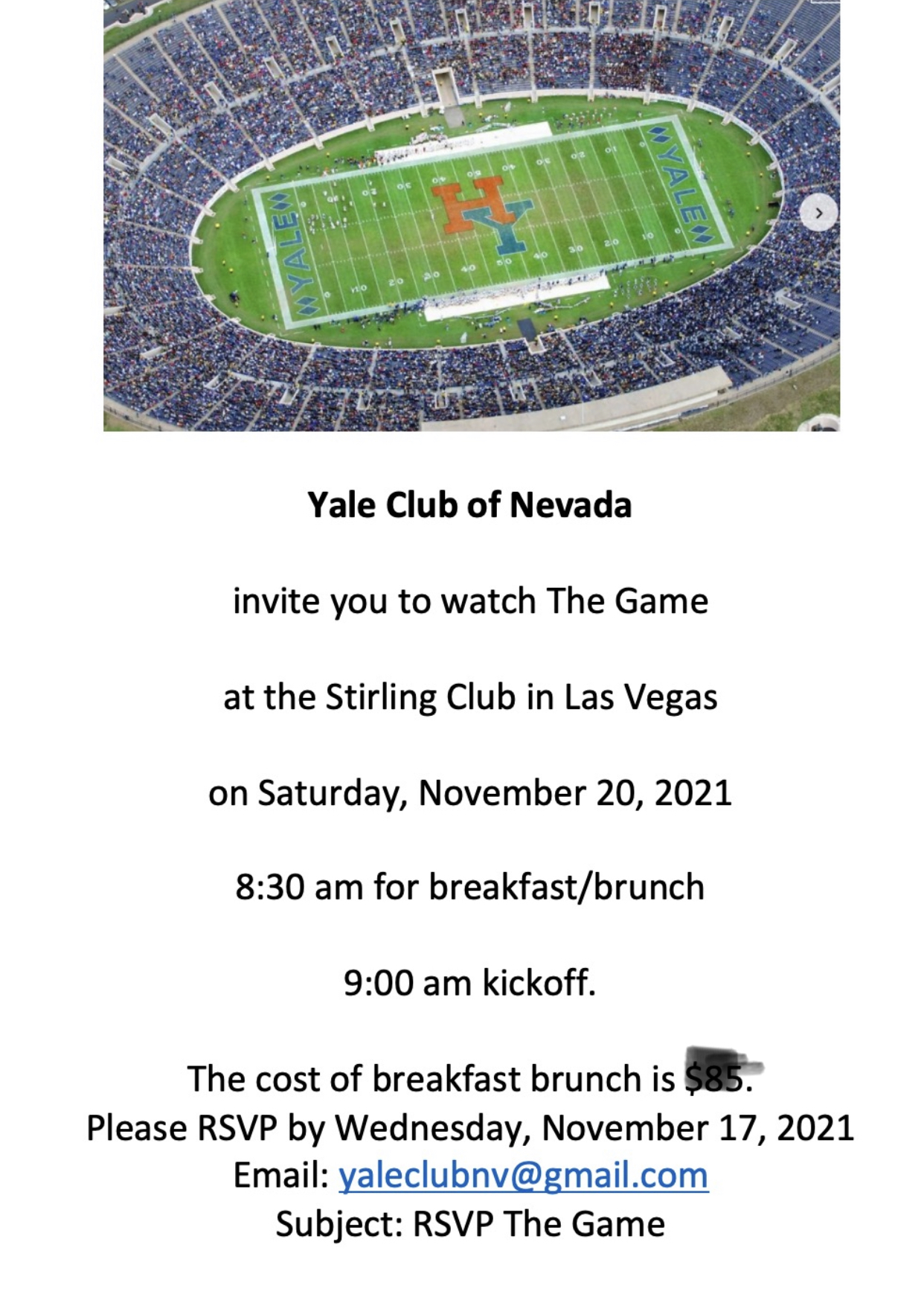 Alumni, parents, and friends are welcome to come cheer on the teams for the 138th playing of THE GAME! Make plans to join us for a fun and relaxed opportunity to socialize with local Harvard and Yale alumni and celebrate our spirited rivalry. Don't forget to wear your colors!
Tickets are $50. Alumni, Spouses, Parents, and Friends are welcome to attend and witness one of the longest running rivalaries in all of college sport!
-
--
This marks a great opporutnity to check the status of your Club Membership
Please login to your profile on our website and confirm your membership is still active.
-
If you have any questions please send and email to: hcnevada@post.harvard.edu, and we will update your membership, if necessary.