Renew Your Membership...
PLEASE NOTE:
The Club is now able to process credit card payments. If you would like to renew or pay your membership by check, please feel free to complete our harvard-club-membership-form-2015.pdf and mail a check or money payable to:
--
Harvard Club of Nevada
c/o Peter C. Bernhard
1980 Festival Plaza Drive, Ste. 650
Las Vegas, NV 89135-2958
-
Steps toward claiming your Harvard Club of Nevada membership:
1. You must possess Harvard Alumni Association (HAA) login credentials [Harvard Key] to login. If you already have HAA login credentials [Harvard Key], skip to step 3.
-
2. To obtain your HAA login credential, you must claim your HARVARD KEY.
Go to: https://key.harvard.edu and complete the Harvard Key process as instructed.
-
3. Using your Harvard Key, visit: www.harvardclubnevada.org. Login to the website.
-
4. Click on the "Membership" tab and select: "join/become a member" or "renew membership."
-
5. Fill in the membership application with your contact address and email and submit your application. Payment
is not yet needed for this first step.
[Commercial/business sponsors please email the president at: hcnevada@post.harvard.edu, for prior approval]
-
6. Once submitted, your initial membership application is sent to the board for review.
Your application will be approved if you properly completed the application (name, contact address, email)
and you are an alumnus/ae, spouse, parent, or qualified affiliate (ivy plus member,etc).
-
7. After your application is approved, you will receive an email requesting that you
complete your membership application. At this time, you are welcome to make your membership
payment, preferably by credit card, as indicated for your membership level.
-
8. If you have any problems completing your membership, please email our
club president at hcnevada@post.harvard.edu
-
9. Club Members have full access to all member pages, including the forum pages for posting.
-
10. Join us for activities and help us plan more!
-
Thank you for your support.
Harvard Alumni, HAA Associates, and Students:
Login using your HarvardKey.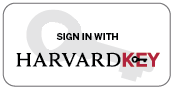 ---
Haven't yet set up your HarvardKey account? Claim your HarvardKey key.harvard.edu.
Faculty, Staff, Parents, and Non-Alumni Members and Guests – click here and login below.
---
New to Our Site?
Registration is free. Fill out the fields below and a temporary password will be emailed to you within the next several minutes.