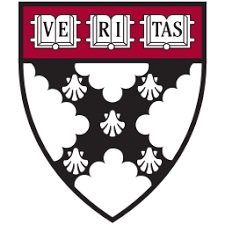 A Special Alumni Breakfast event
Harvard Club of Nevada is Pleased to Announce: "Breakfast with Bo"
The Harvard Club of Nevada is pleased to launch our new morning series that will feature Inspiring Keynotes, Community Leaders, and Business Innovators.
-
For this inagural event, Bo Bernhard, Ph.D (A.B. '95) will share his latest reasearch on our local Las Vegas economy. A 5th generation Nevadan, Dr. Bo Bernhard calls Las Vegas home, but he works frequently in jurisdictions as diverse as South Africa, Australia, Singapore, South Korea, Macao, Mexico, Vietnam, Taiwan, Argentina, Brazil, Russia, Portugal, Austria, Greece, England, and Canada. Dr. Bernhard began his research career at Harvard, where as an undergraduate he completed a double major (sociology and psychology) magna cum laude thesis on the community impacts of the gaming and industry in Nevada. The foundations of this analysis have since been extended worldwide, and by the age of 30, Dr. Bernhard had lectured on his research on six continents.
-
We hope this event will be an opportunity to re-connect with former classmates, develop new relationships, and hear expert insight into our home city that is once again experieincing an economic reinvention as we head into 2020.
-
The start time is scheduled for 7:30 am PDT and will conclude at 8:30am PDT.
-
Please rsvp below so that we can gauge attendance.
-
For more information please contact Jeff Reiman at: jreiman@broadbandgroup.com
-
Coffee and breakfast pastries will be offered! We look forward to seeing our local alumni!
When:
Tuesday, 01/15/19 at 7:30am - 7:30am | iCal
Where:
TBD

Las Vegas, NV 89135 USA
[ Get Directions ]
RSVP Here...
Look Who's Coming:
Grant McCandless
Jimmie Hill
Jimmie Hill
... a total of 3 guests.
Note: to opt out from this list please sign in, go to My Account and change your preferences under My RSVPs.