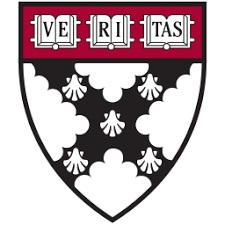 A Special Alumni event
Las Vegas, Raiders, & Harvard College: The Connection
The Harvard Club of Nevada is pleased to launch our new Morning Speakers Series that will feature Inspiring Keynotes, Community Leaders, and Business Innovators. This January, we are excited to announce Dr. Bo Bernhard AB'95 as our inaugural presenter!
-
In 2013, the NFL refused to even consider playing an exhibition game in Las Vegas because of sports betting.
-
In 2020, the Raiders will call our great city of Las Vegas home. What changed? What led to this monumental shift in perspective by the NFL? Well, like many transformative events, the narrative begins in a classroom at Harvard college, with a young undergraduate student...
-
The Harvard Club of Nevada is excited to invite you to a special morning event with Dr. Bo Bernhard AB'95 (Executive Director, International Gaming Institute, UNLV).
-
Bo will tell the behind the scenes story of how his studies at Harvard, and ultimately his professional career in academia, led Mark Davis, the Raiders Organization, and the NFL to support the teams relocation. No longer viewing Las Vegas as "Sin City," but rather "Just Win City!"
-
We hope this event will be an opportunity to re-connect with former classmates, develop new relationships, and hear a unique insight about our home city.
-
Tuesday, January 22, 2019 ::: 7:30am - 8:30am
City National Arena (Summerlin)
--
RSVP required: $10 PURCHASE TICKETS HERE
Coffee and breakfast pastries will be offered!
-
For more information please contact Jeff Reiman at: jreiman@broadbandgroup.com
-
Bo Bernhard, Ph.D (A.B. '95) A 5th generation Nevadan, calls Las Vegas home, but he works frequently in jurisdictions as diverse as South Africa, Australia, Singapore, South Korea, Macao, Mexico, Vietnam, Taiwan, Argentina, Brazil, Russia, Portugal, Austria, Greece, England, and Canada. Dr. Bernhard began his research career at Harvard, where as an undergraduate he completed a double major (sociology and psychology) magna cum laude thesis on the community impacts of the gaming and industry in Nevada. The foundations of this analysis have since been extended worldwide, and by the age of 30, Dr. Bernhard had lectured on his research on six continents.
When:
7:30AM - 8:30AM Tue 22 Jan 2019, Pacific timezone

Where:
City National Arena (Golden Knights Practice Facility) Summerlin
1550 South Pavilion Center Dr.
Las Vegas, NV 89135 USA
[ Get Directions ]
Look Who's Coming:
Grant McCandless
Jimmie Hill
Jimmie Hill
Payal Sharma
University of Nevada, Las Vegas
Cassandra Munoz
Rep. Dina Titus
Marianne Donnelly
Family entertainment
Claire Roth
Grant McCandless
Statement & Purpose, LLC
Jeff Reiman
The Broadband Group
Kuldarshan Padda
Paul Kimmel
Anthony Rayner
Stephen Yoken
Wayne Willis
Gregory Lee
Philip Rowe
Unlv rebel golf
Benjamin Reitz
Akilah Rogers
Shana Wiley
1975
Patrick Ramsey
Ted Hartwell
Benjamin Klink
David Klink
Dustin Dunn
IGT
Jennifer Roberts
UNLV International Center for Gaming Regulation
Brittney Martino
AFWERX
Guest of Brittney Martino
Amy Ayoub
The Zen Speaker
Edward Chansky
Greenberg Traurig
Erica Okerberg
Greenberg Traurig
Nick Dirasian
Becky Harris
Nevada Gaming Control Board
Robert Gately
Michael Britt
John Miramontes
Lauren Licuanan
Marissa Fox-Foley
Davita Medical Group
Andrew Bloch
stowe shoemaker
Cathy Alberson
Martha Shoemaker
Ray Cho
Andrea Martin
Joe Radetich
Louis Paone
Paula Frew
Vincent Fenimore
Aurangzeb Nagy
edward quirk
Jason Gastwirth
Caesars Entertainment
David Di John
UNLV School of Medicine
Philip Hootsmans
Christina Kao
CKO Kickboxing
... a total of 61 guests.
Note: to opt out from this list please sign in, go to My Account and change your preferences under My RSVPs.